Benares, Berkeley Square: A dining experience with a story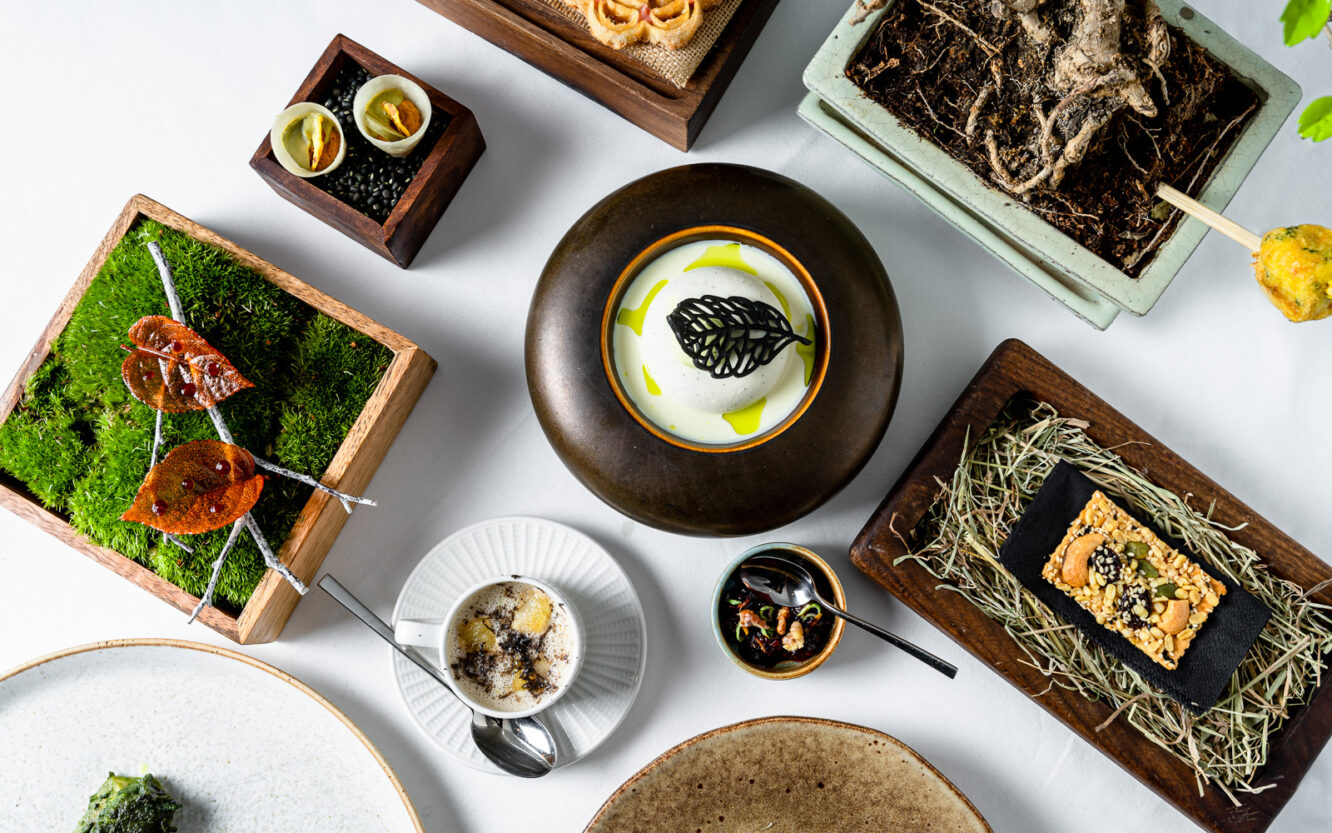 Located on the prestigious Berkeley Square in London, Benares restaurant most certainly embellishes all that you would expect from this beautiful part of the English capital. This most certainly includes the extravagant staircase and the beautiful lily pond within the restaurant! Sharing its name with the holy city of India, Benares is the heart of tradition – with a streak of elegance, exotic and modernity, it embraces a combination that not many could master so effortlessly. This brings together the beauty of the entire heavenly dining experience that Benares has to offer.
With exquisite influences from every corner of India – you will be greeted with unique and beautifully presented dishes no matter where your appetite takes you on the menu. Benares prides themselves on the use of only top-quality ingredients sourced from the finest UK producers, creating that pure connection between two countries and bringing them together as one. It is often described as vibrant and inventive with a modern British flair.
Sameer Taneja, the executive chef is known for his seasonally changing menus and has just recently introduced a brand new eight-course tasting menu – there is never a better time to pay a visit than now! The style of his cooking is often categorised as pairing high quality British ingredients with Indian spices and techniques. His menus are magically constructed and influenced by his travels and knowledge of the world of culinary arts. There is no doubt that he is a true asset to the culinary world and has made a stamp with the delicacy and perfection of his dishes.
And to top it all off, the wine buyer Jeepson Lopes is also known to provide a world-class wine pairing for a perfect balance of the cuisine.
Bhojan kaa aanand lijiye!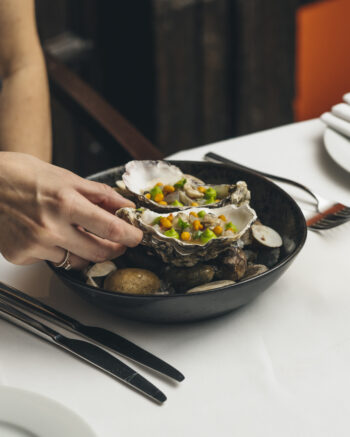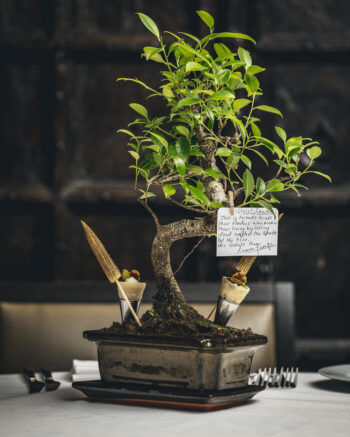 A favourite that lingers on the menu is the 'street snacks'. This dish has been perfected to resemble that of the art of bonsai and comes with an attached handwritten note. Not only is the taste one that creates a taste sensation, but also comes with a story to bring the dish to life. Sameer stated that this dish idea was inspired by the true street vendors in India that take shade under trees whilst creating their delicious dishes. This alone creates a sense of purity and delicacy to the dish allowing you to reflect upon the story and ambience surrounding the dish in front of you. A meal with a narrative is one that simply cannot be matched.
The Berkeley Square restaurant also holds its arms open for private dining experiences and exclusive events – what more could you ask for? With a range of spaces, opportunities and receptions, they can cater for all. With the availability to seat up to 100 guests and stand 250, it is a perfect space to hold private functions, product launches and even private celebrations.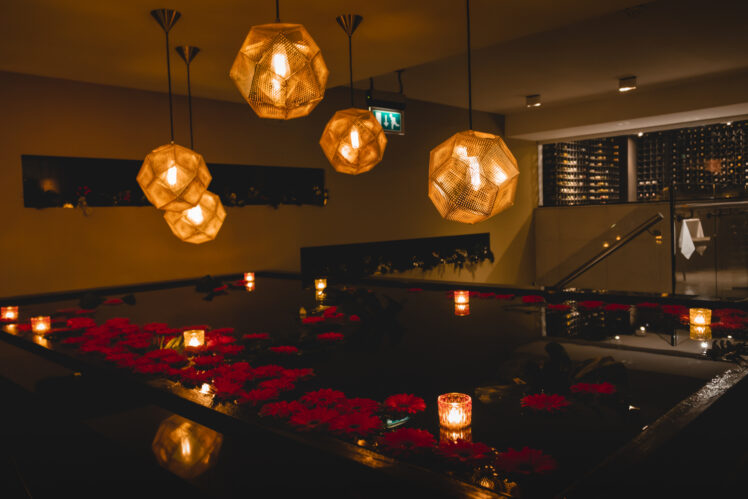 Benares restaurant – a dining experience accompanied with a story, taste sensations, ample opportunity and a beautiful ambience that miravvi would most certainly recommend. The culinary arts are flourishing once more and customers are seeking the perfect experiences, filled with positive energy, nourishing food and a heavenly ambience.
The Benares restaurant in the heart of Berkeley Square has earned the prestige of being one of the top restaurants in London, and for anyone who has not yet treated their taste buds with this delightful menu, we urge you to swallow the goodness.
Benares Restaurant
Benares Restaurant
12a Berkeley Square, London W1J 6BS, UK
+44 (0)20 7629 8886
www.benaresrestaurant.com