Joint care is absolutely essential to look after our bodies. That is why miravvi is mindful of adding natural ingredients to our products that have a positive impact on the joints. Our joints help us to explore, navigate, live our lives – what would you do without them? By making that leap to making more health-conscious lifestyle decisions, you are beginning your steps on the pursuit of wellness. You should be utterly proud of yourself because that is the most difficult part!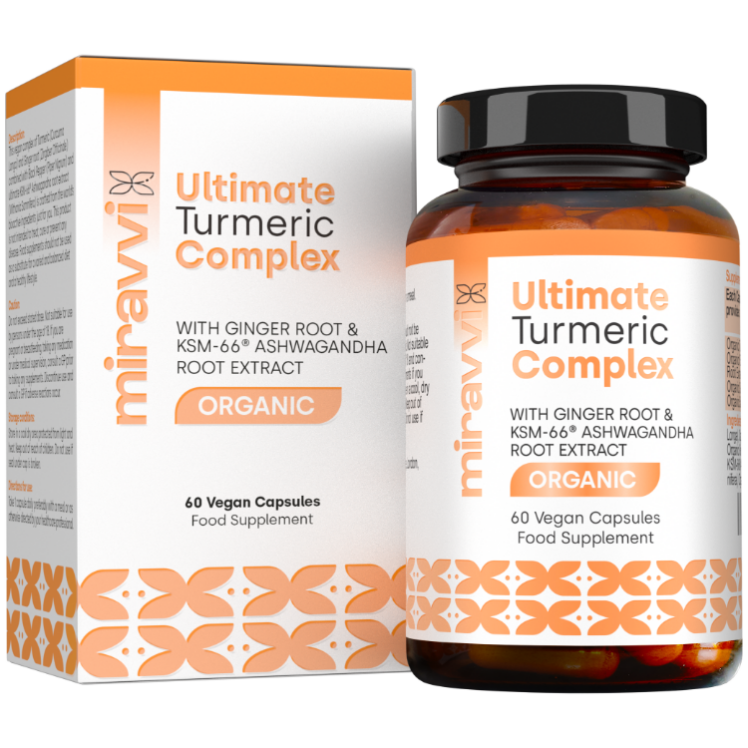 The natural, holistic approach is definitely one that will not let you or your body down. The world around us supplies us with the most fruitful and engrossing ingredients – we would be fools not to use them.
By filling your body with the correct products, you will never go back! It will send you into a frenzy of happiness, greatness and complete wellness. You are your health – make it the best that it can be!
Ultimate Turmeric Complex
Organic & Vegan blend of plant-based ingredients to help you move through the day. Turmeric is used to help support healthy digestion and has been used for centuries for its many properties.
£14.99