The Lighthouse Restaurant at Baros Maldives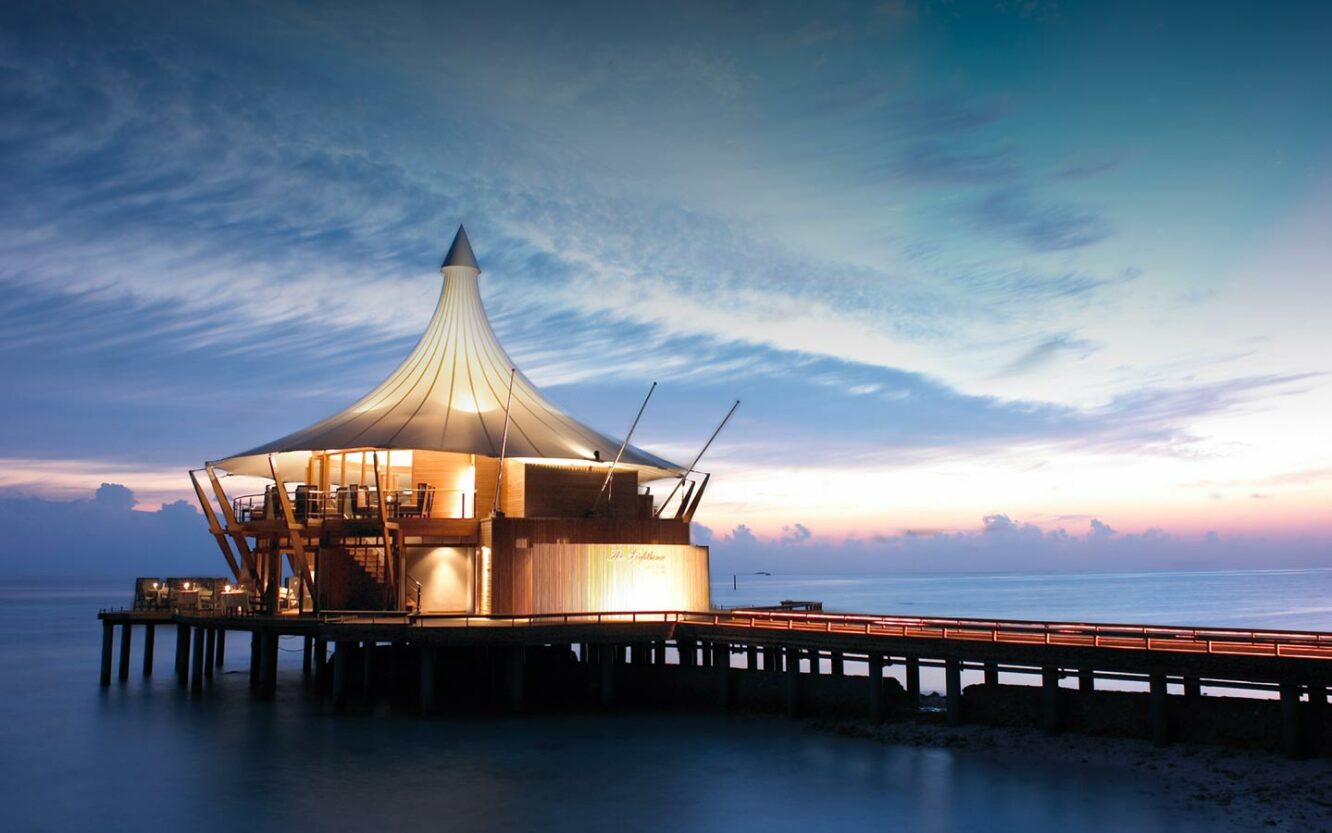 An elegant gourmet restaurant, The Lighthouse, is situated on a circular dock, hidden in the shade of a floating marquee, which contrasts starkly with the day and glistens at night It rises over the lagoon, and towers a white sail as a beacon over the seas. In the lounge, you can enjoy a glass of champagne at sunset, and the restaurant serves Asian and Mediterranean food. Experience fresh local seafood, tender steaks and modern classics that are infused with exotic flavours. Dining here will raise your standards to new heights.
A legendary name in the Maldives, The Lighthouse at Baros has become both intimate and magical. It takes only one visit to fall in love with both the delectable cuisine and the breath- taking views of the Baros seas. We approve this as a definite miravvi recommendation!
The Maldives is a location that boasts wellness, relaxation and a culinary experience of dreams. Discover mindfulness that is weaved into the Maldives lifestyle.
Why not explore the beauties of it all?