TĪNG, Level 35 – Afternoon Tea in the clouds of London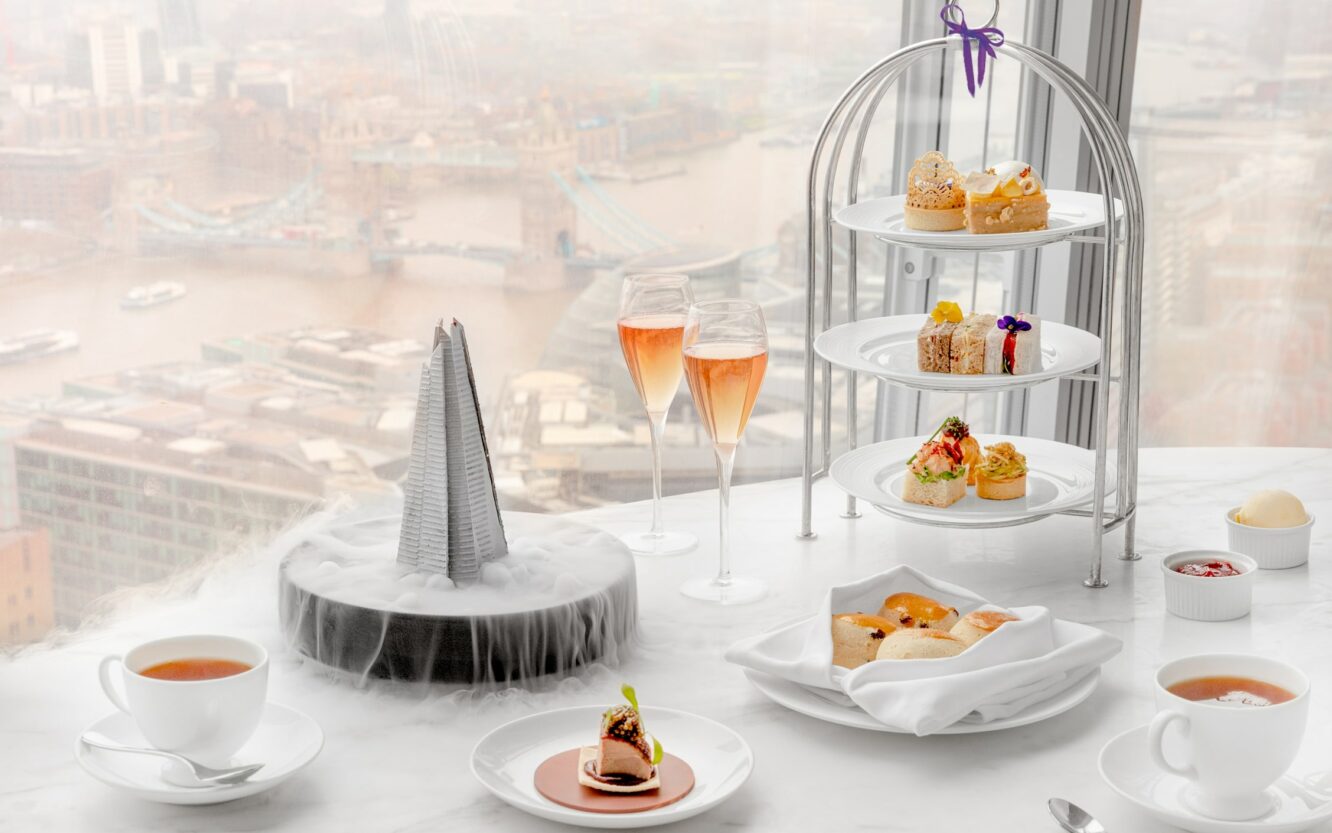 With a view of the luxurious London skyline, TĪNG's 35th floor home at Shangri-La The Shard, London promises a holistic experience to make your afternoon tea experience unforgettable. Renowned for its sheer elegance, the Skyline Afternoon Tea is the perfect way to celebrate any occasion. The exquisite menu offers a range of freshly baked sweet and savoury delights, and with The Queen's Platinum Jubilee, there have been specially themed delicacies added to the mixture. One being, 'TĪNG's Chocolate and Raspberry Shard' – what better way to encapsulate the British monarch than with a sweet version of such an enchanting landmark? And 'The Jubilee Tart', which is a lime curd with blueberry gel and glaze, our taste buds are desperate for a taste. With an experience of pure excellence all around, treat yourself to an afternoon tea of delight, delicacies and dazzling views!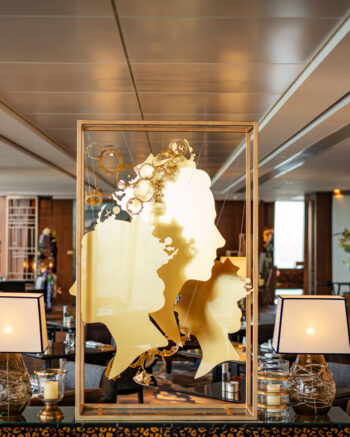 Afternoon tea at TĪNG at Shangri-La The Shard, London is more than just tea and cakes; it is a magnificent once-in-a-lifetime experience. With a range of fine teas and high-quality champagne on offer, you will be dazzled by the never-ending choices on display to you. Although the drinks and treats are a delight, a culinary experience can always be judged on its ambience and TĪNG truly passed the check. The experience is entirely complemented by the genteel and well-mannered staff who prioritise your every desire at the dining table – devour the sweet and savoury delights and let the champagne flow – you deserve it!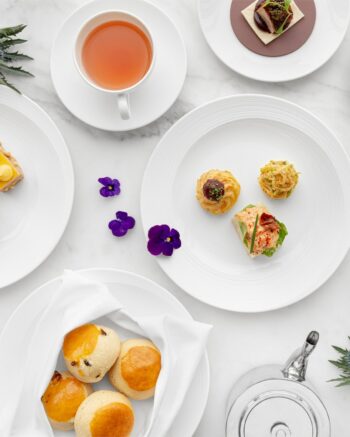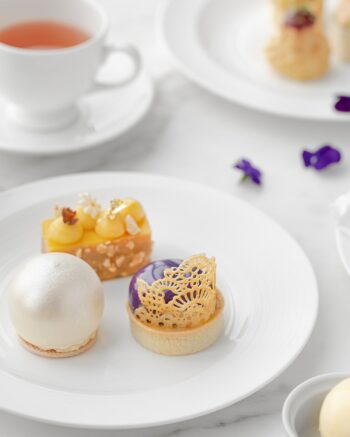 Served with utter theatrical elegance, the treats are presented in such a beautiful manner that it adds an element of luxury to your entire TĪNG experience. The current menu includes a heavenly range of scones, pastries and savouries – you will definitely find something on the menu that will leave you wanting more. As well as the wonderful menu, TĪNG also offers vegetarian and gluten-free alternatives so that everyone can experience the ultimate tea in the clouds moment.
Nestled in the heart of London, TĪNG's contemporary style restaurant showcases spectacular 180-degree views of the River Thames, Greenwich and Tower Bridge. There is no surprise that it is nicknamed 'tea in the clouds' with those awe-inspiring views to soak in! Afternoon tea at TĪNG is enhanced by its surreal surroundings as you sit comfortably and enjoy every bite of your delicious delicacies. Sit in awe at the expansive windows and enjoy the sweeping views from the skyscraper's outer walls, which are almost entirely made of glass. Unlike anything else in the city, this is truly an experience that you will not find anywhere else. TĪNG is the ultimate culinary heaven in the clouds.
TĪNG offers a dynamic sky-high dining experience with a luxurious menu to go hand in hand. With a passionate team, beautiful panoramic views and a one-in-a-lifetime afternoon tea experience – TĪNG restaurant will not display anything less than spectacular. Take the time to indulge in the entire experience and we can assure you that you will not regret it.
miravvi recommends it without hesitation!
Why not gift yourself the opportunity to experience some moments worth treasuring? You deserve to.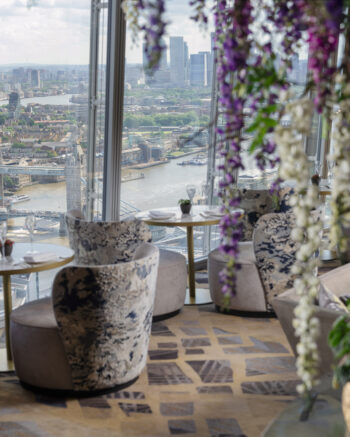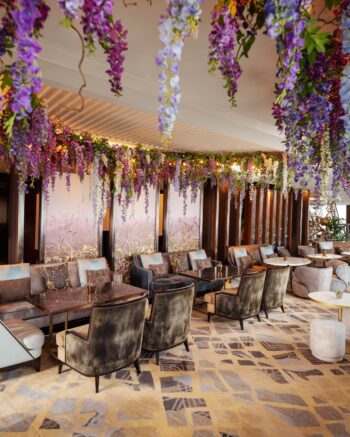 TĪNG Restaurant, Level 35, Shangri-La The Shard, London
TĪNG Restaurant
31 St Thomas St, London SE1 3QX, UK
+44 0207 234 8108
https://www.ting-shangri-la.com/