A Summer of Italian Cuisine at the Berkeley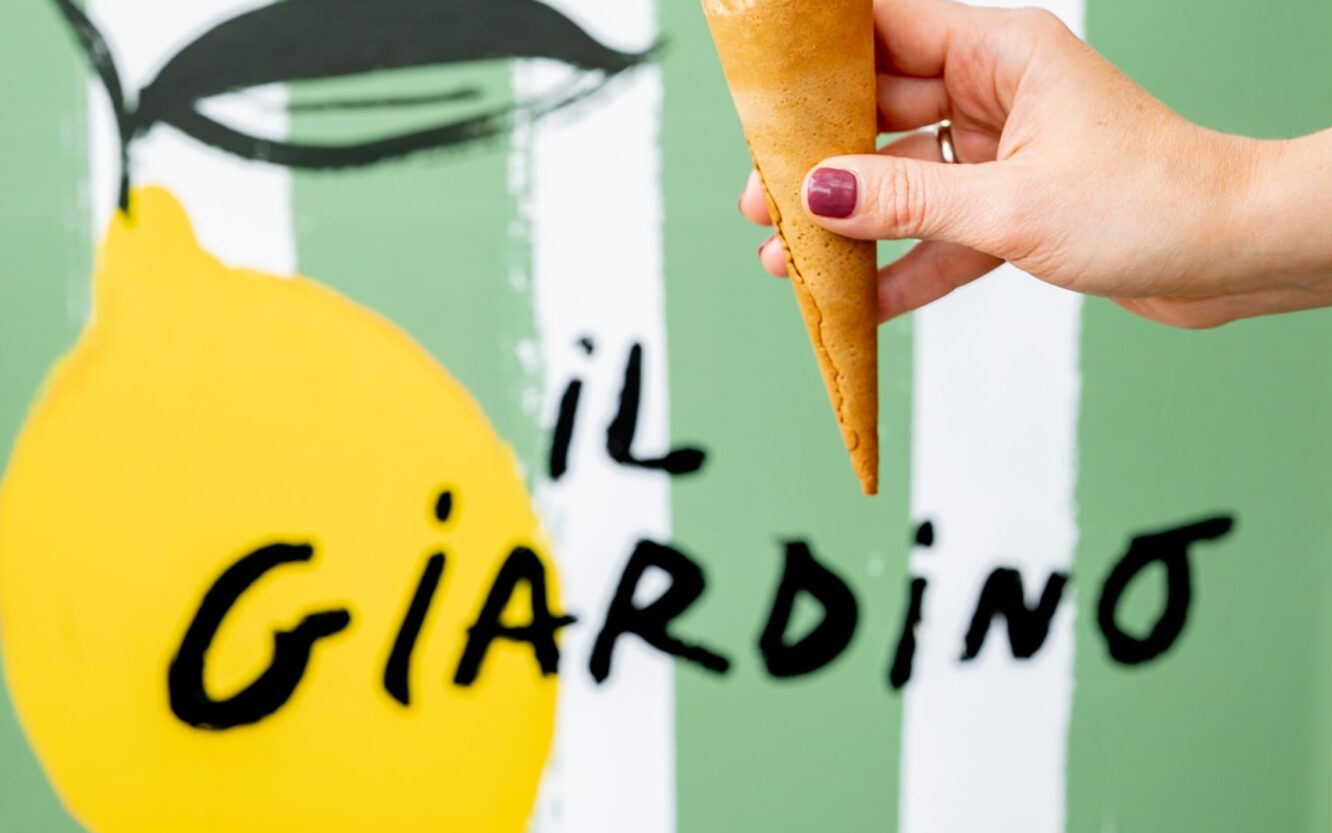 With the air of Summer rolling in what more could you want than to have an Italian dream right at your door step? The Berkeley has transformed its glorious garden into a dreamy Italian delight that simply cannot miss out on. The London restaurant is hosting an Italian orientated pop-up glazed with Mediterranean inspired decor and an atmosphere that could fool anyone into believing they were truly being wined and dined in the food culture capital of the world. Welcome to La Dolce Vita: II Giardino!
The design and decor truly encapsulate the Italian aura, with its bold prints and colours and lemon, negroni and gelato motifs designed by the wonderful illustrator, Chiara Perano. The small details are what make the greater beauty, as proven in the signature Italian ceramics that have been designed especially for the pop-up. And what else could they be filled with other than lemons? It certainly captures that heavenly picture of a beautiful Summer evening in Italy, miravvi moments all around.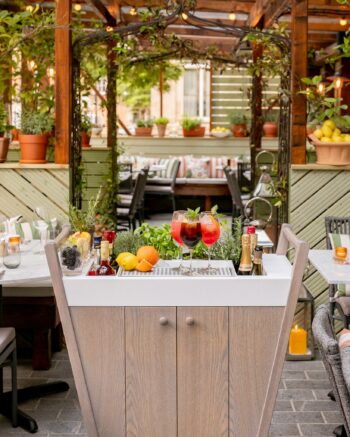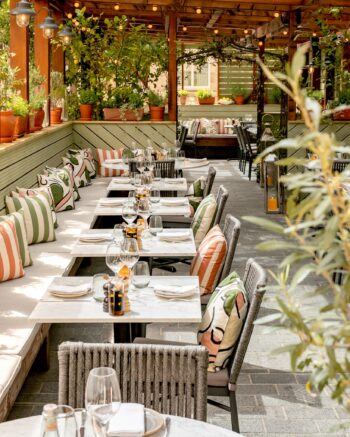 Perfectly positioned with the glory of St Paul's Church Knightsbridge directly in your eye-line, there is nowhere else you will want to spend your summer nights soaking in the beauty of the city. Whether you are desiring an elegant catch up with friends or a romance-fuelled dinner, the Italian spirits and alfresco bites will be served for you under the curtain of the stars.
This unmissable culinary experience will begin with the serving of hearty focaccia bread and a list of, only the best, Italian wines and spirits. True Mediterranean style! There are also a range of small platters to choose from, including bruschetta and fritto misto. The perfect alfresco bites to prepare for the culinary dreams to come.
Following with the mains, you will be introduced to some magnificent courses that will convince your taste buds that truly have made a trip across Italy; flavours from all over the country. On the menu is Cacio e Pepe sided with rigatoncini and Tagilioni with a pistachio pesto is brought to you from the Sicillian town of Bronte. A true meal of Sicily is Caponata which is served with roasted wild seabass. And a touch of Tuscany comes from the Fiorentina steak – utterly delicious!
With remarkable dishes brought together from all corners of Italy and filled with miravvi experiences, you will truly be living a Summer nights dream!
And, it wouldn't be true Italian style without an option of dessert. The signature Apricot Crostata and amaretto ice cream, as well as a terrific tiramisu and true Amalfi lemon gelato – you will definitely not be leaving without treating yourself to one of these delicious delicacies, and never-ending miravvi mindful moments.
Immerse yourself in a true and authentic Italian dream this summer at La Dolce Vita: II Giardino! With an aura of the Mediterranean and culinary wonders to match, where else would you rather be this Summer?
Under the stars with wonderful company and making all of your culinary dreams come true. The Berkeley is waiting for your Italian dream to begin!
Il Giardino
The Berkeley, Wilton PI, London SW1X 7RL
The Berkeley Wilton Place Knightsbridge London SW1X 7RL
+442073589962
the-berkeley.co.uk
Ultimate Turmeric Complex
Organic & Vegan blend of plant-based ingredients to help you move through the day. Turmeric is used to help support healthy digestion and has been used for centuries for its many properties.
£14.99