Shanti Maurice is nestled upon the southern coastline of Mauritius and will not fail to capture the heart of anyone that gets to dance among its aura. There are so many magical moments to experience – every minute will be beautifully tailored to you and you can create the vacation of a lifetime. Have you ever dreamed of a romantic night under the stars? Or what about an unforgettable Sunset A La Carte? Cooking classes are also on the cards, too! Shanti Maurice is sprinkled with treasured memories waiting to be made by you – why not make all of your dreams come true?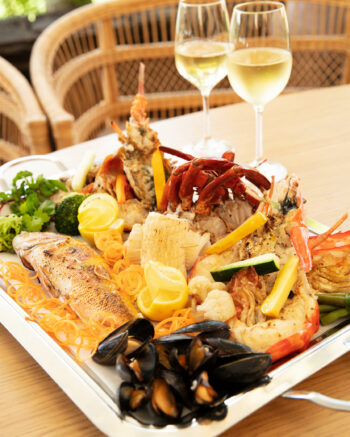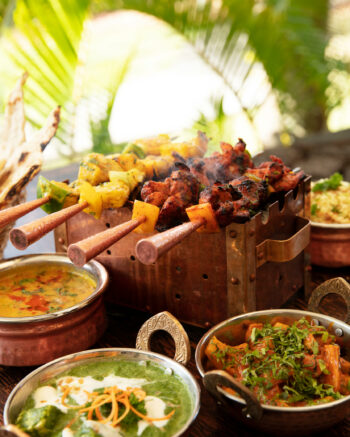 Decorated with exotic gardens and terraces with views to die for, you will constantly wonder when walking around the resort. With a fantastic range of luxury suites and villas, including beachfront, ocean-view pool and shanti villa options. No matter what your heart desires, there is always a place to call home in this haven of tranquillity.
This unforgettable complex is also flooded with culinary experiences from restaurants to venues and bars. The Stars restaurant is known to be the signature beachfront delight, The Wellness Cuisine specialises in dishes made with locally sourced fresh ingredients and the beloved Fish Shack experience is known for its open-air atmosphere – that is to name just a few. And if you're desiring some alone time from the comfort of your balcony then do not have the fear of missing out – room service is a 24-hour luxury and experience and will meet all of your needs. The Shanti dining experience is one-of-a-kind and simply cannot be matched with its perfect combination of culinary art, ambience and location.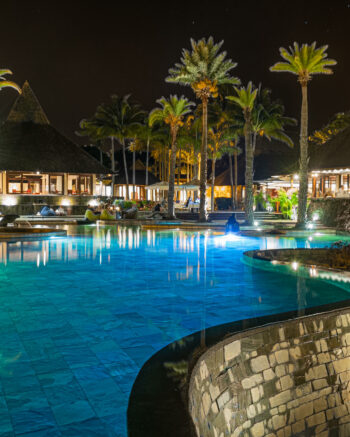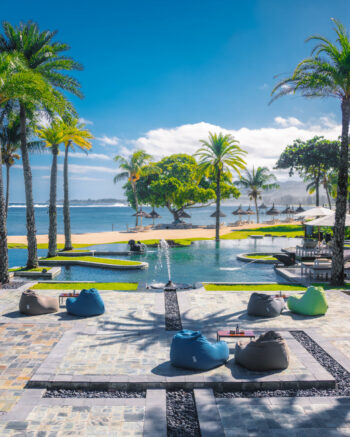 How else could you reach the ultimate level of tranquillity than through the experience of the Shanti spa? Surrounded by indigenous flower gardens and a wide range of treatments available, you will discover the wellness of your heart and soul. In addition to this, 365 days yoga retreat is a Shanti experience that will mould itself into your memories for a very long time. Meet other yogis and become a part of a tight-knit community that supports and understands the beauty in meeting personal goals and achieving the ultimate wellbeing that you have been seeking. Yoga and relaxation are for everyone – allow yourself to let go and blend in with the beauty.
Experience and entertainment go hand-in-hand and Shanti Maurice blends everything together perfectly. With a range of activities available, including water sports, beach games, golf and even an outdoor cinema there will be memories made for life at this picture-perfect resort!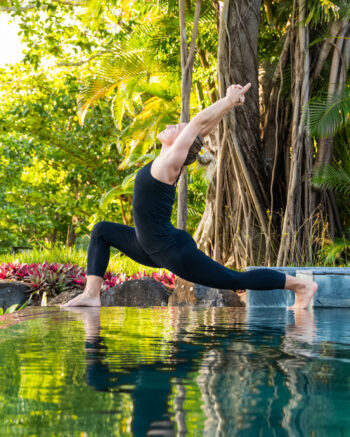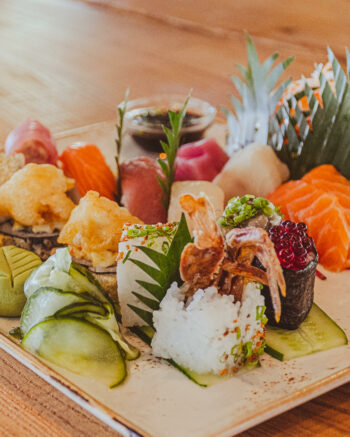 Shanti Maurice holds the hearts of everyone and holds an element of wonder for us all. Whether it be the boutiques, libraries, lounges, relaxation or the range of entertainment on offer. Allow yourself to live in the moment and adore life on the southern coastline of Mauritius.
Shanti Maurice, Mauritius
Shanti Maurice, Mauritius
Saint Felix, Coastal Road Mauritius
+230 603 7200
www.shantimaurice.com